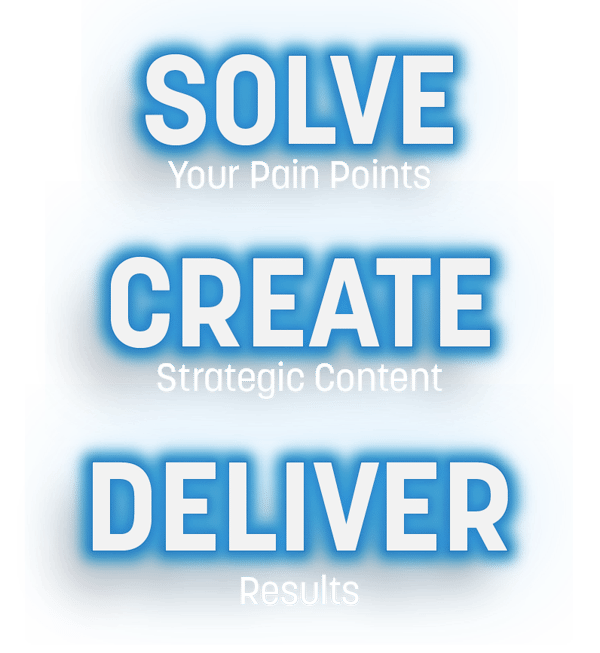 Say Hello to Your New Marketing Team Member.
Are you overwhelmed with creating content to market your business? We get it, which is why we're offering you a free discovery call with us to learn how we can SOLVE your pain points, CREATE strategic content, and DELIVER results.
Ready to get started?